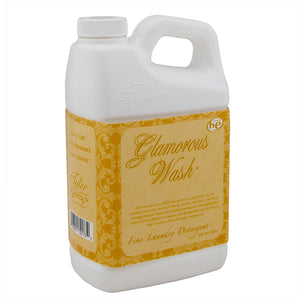 ENTITLED™ - Privilege is perfection & special treatment is immediately granted!!! Rich sugared oranges, meld with tart lemons, and limes, reminiscent of exotic mountain greens!
Tyler laundry detergent effectively cleans your delicate fabrics
Suitable for lingerie, linens and more
Works in HE washing machines

Since luxury fabrics vary, it is important to follow garment manufacturer's instructions. Machine washing: Use 3 oz (1/3 cup) per load. Hand washing: Use 2 Tsp. for each sink full.

Try All of Tyler Candles' fragranced products  including: Scented Jar Candles, Mixer Melts, Room Sprays, Hand Lotion, Hand Wash, Glamorous Wash Laundry Detergent, Sachets/Dryer Sheets, and Autoglam.