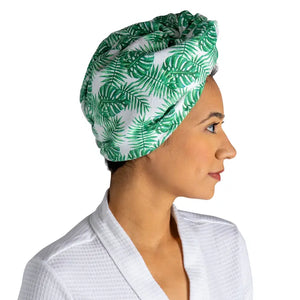 Plot Twist! Microfiber turbo towel with button closure. Soft & absorbent. Assorted 
88% Polyester/12% Nylon
flip your head forward so hair is pointing towards the floor.
fit the wider end of the towel over the back of your head and make sure all hair is inside.
twist the skinny end of the towel, then fold back to the nap of your neck.
secure with button and elastic loop.